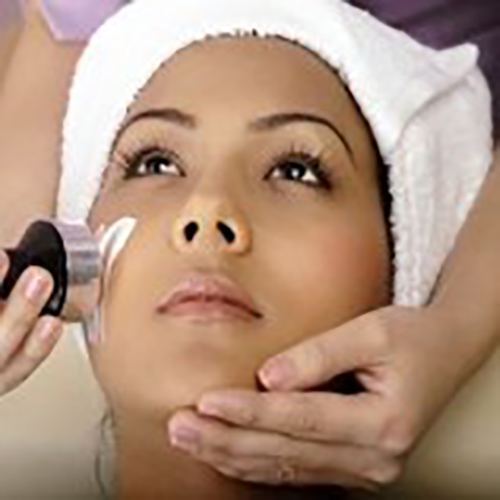 Ultrasound Facial Rejuvenation is wonderfully relaxing and stimulates collagen production, and also helps drive product deeper into the skin layers in turn reducing the appearance of fine lines and wrinkles and also helping with hyperpigmentation.
Additional service included
Dry Rough Skin,
Sun Damage.
Broken Blood Vessels.
Fine lines and wrinkles.
Acne Scarring.
Uneven skin tone.
Developed to encourage faster healthy skin by accelerate the production of collagen and lasting fibers ,restoring resiliency ,texture ,tone and consistency to the skin ,diminished signs around the eyes ,the full face and neck safe and efficacious for all skin types ,firmer looking skin  reverse the signs of aging this therapy is designed to fight the loosening -up of skin tissue and cell degradation and contour of the face which has lost firmness is firmed -up.