RADIO FREQUENCY ( SKIN TIGHTENING )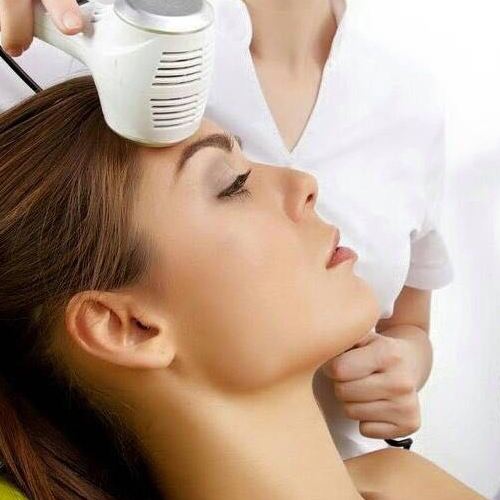 This treatment tightens the skin using Bipolar radio wave frequencies which vibrate the water in the dermis, causing friction and heat. This causes the collagen to contract and become more compact leading to a dramatic tightening and lifting effect.
HOW DOES IT WORK?
The hand piece is slowly rotated over the target areas, transmitting radio waves through the upper layers of the skin to the dermis. A high frequency electric wave is generated which penetrates the skin and moves the water molecules, causing them to collide with each other, generating heat. This heat contribute to the formation of new collagen.
BENEFITS OF BIPOLAR RADIO FREQUENCY:
Non invasive, lifts and tightens skin, lifts the brow, soften lines and wrinkles, regenerates collagen, increases fibroblasts, and immediate collagen contraction.
WHAT AREAS CAN BE TREATED?
Areas that are mainly treated are face the neck, eyes, forehead, and jaw.