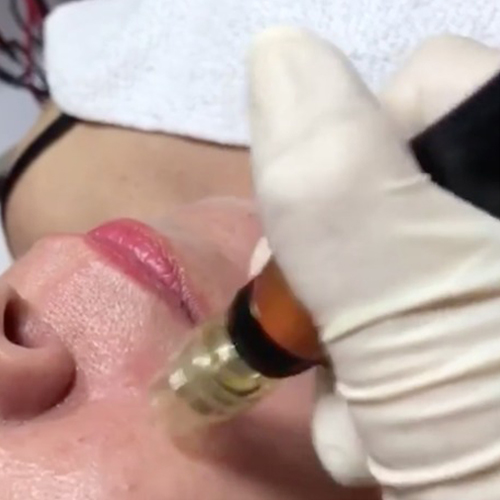 The gentle stimulation of fibroblasts promotes natural induction of collagen and elastin, without the stress of pain and lengthy downtime associated with ablative treatments. Micro-channels, resulting from the needles piercing through the skin, aid in infusing therapeutic serums for greater penetration and enhancement of overall efficacy.
* Diminished fine lines and wrinkles.
*Rejuvenate skin with comprehensive improvement in skin tone and texture.
*Minimize Stretch Marks.
*Restore youth by effectively Tightening, Lifting and thickening the Skin.
*Improve the appearance of Scars.
*Reduce pore Size.
*Increase Absorption of cosmeceuticals Solutions.
* Hyper-pigmentation.